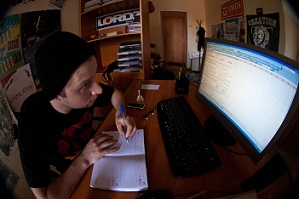 When it comes to creativity and innovation, inferior products are those that fail to meet the aesthetic and functional needs of the user. On the other hand, superior products have a deep understanding of the user's need built right into the product. In this article Catalina Naranjo-Bock explores how research teams are interacting and inviting their users to become an active part of the design process.   She looks at the co-design process from Stage 1: Self-Reflection Research Methods to Stage 2: Running Co-Design Workshops Onsite on up to the Pilot Test.   For those interested in creativity and innovation as it relates to product design, this is a must read.
The practice of co-design allows users to become an active part of the creative development of a product by interacting directly with design and research teams. It is grounded in the belief that all people are creative and that users, as experts of their own experiences, bring different points of view that inform design and innovation direction.

Co-design is a method that can be used in all stages of the design process, but especially in the ideation or concepting phases. Partnering with users ensures their inclusion in knowledge development, idea generation, and concept development on products whose ultimate goal is to best serve these same users.

In this article I will examine the different stages of a co-design research process, as well as the methods and practices that are commonly used in each phase. Furthermore, I'll look at the new forms of co-designing that have emerged as a result of social technologies.
See "Creativity-based Research: The Process of Co-Designing with Users" for the full article.