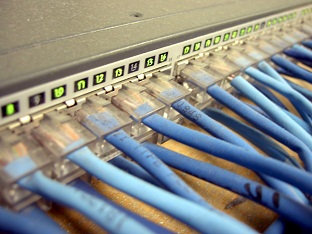 According to Phil Mckinney, author of Beyond the Obvious, there are seven unchangeable laws to promoting innovation in companies. Those laws include factors that look at different levels of the company, including leadership, culture, and resources, as well as attitudes such as patience, and a process that fits in with the structure of the company, as well as (my favorite) the BHAG, which stands for "Big Hairy Audacious Goal." And, of course, there's the deciding factor in determining if something is innovative or not:  the importance of execution. Here's Phil's words:
Over the years of being in the innovation space, I've discovered a set of laws by trial and error.  Needless to say, I have the scars from the school of hard knocks to validate that these are the set of laws that are critical for innovation success. If you violate any one of them, the consequences can be disastrous.  These laws apply to all sizes of organizations ranging from well-established multi-nationals, to early stage start-ups to governments.

So how do I use these rules?  No single organization has it all figured out.  By taking an honest audit of your innovation programs against the laws, you can identify the areas that work and those that don't.
For more details on the 7 immutable laws of innovation click here.