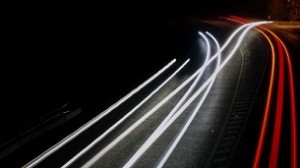 According to David Van Zandt, President of The New School, one of the few design leaders in higher education in the world, and a new report from the Center for an Urban Future, talks about the key components of creativity and innovation that design schools have and will continue to play in the emerging, fiercely competitive world economy. Zandt even calls for design to become "the fourth pillar of university learning,"  behind the humanities, social, and natural sciences. An intriguing read…
"When New York City recently announced the creation of a major new applied science and technology campus, it was hailed as a transformative event with the potential to spur economic growth, job creation and high-tech entrepreneurship. While no one can argue about the value of developing the city's strengths in the science and technology sectors, there is another sector that brings tremendous opportunities to the city's growth and development: design. A new report by the Center for an Urban Future brings to light the important, yet undervalued, role that design schools have and will continue to play in strengthening the innovation economy.
From my vantage point at The New School, one of the world's only design-led universities, the report was naturally pertinent. But there are lessons here for anyone invested in the future of American higher education — and in the next steps for our recovering economy. The report found that design schools are not only a major source of new talent for the economy's rapidly growing creative sector, but are critical catalysts for entrepreneurship."
For David Van Zandt's full article, "Universities Are Engines for the Creative Economy," click here.